Back in July 2017, two very good friends set off on a journey to glitter the nation!
With a set of sparkling pots of glitter, a couple of wigs and a crazy look to boot; good friends Roxanne and Anissa started glittering Pride events and festivals in Cambridgeshire.
Glitter Dolls can be found all over the UK and Europe spreading their glittery love!
Hope to meet you soon!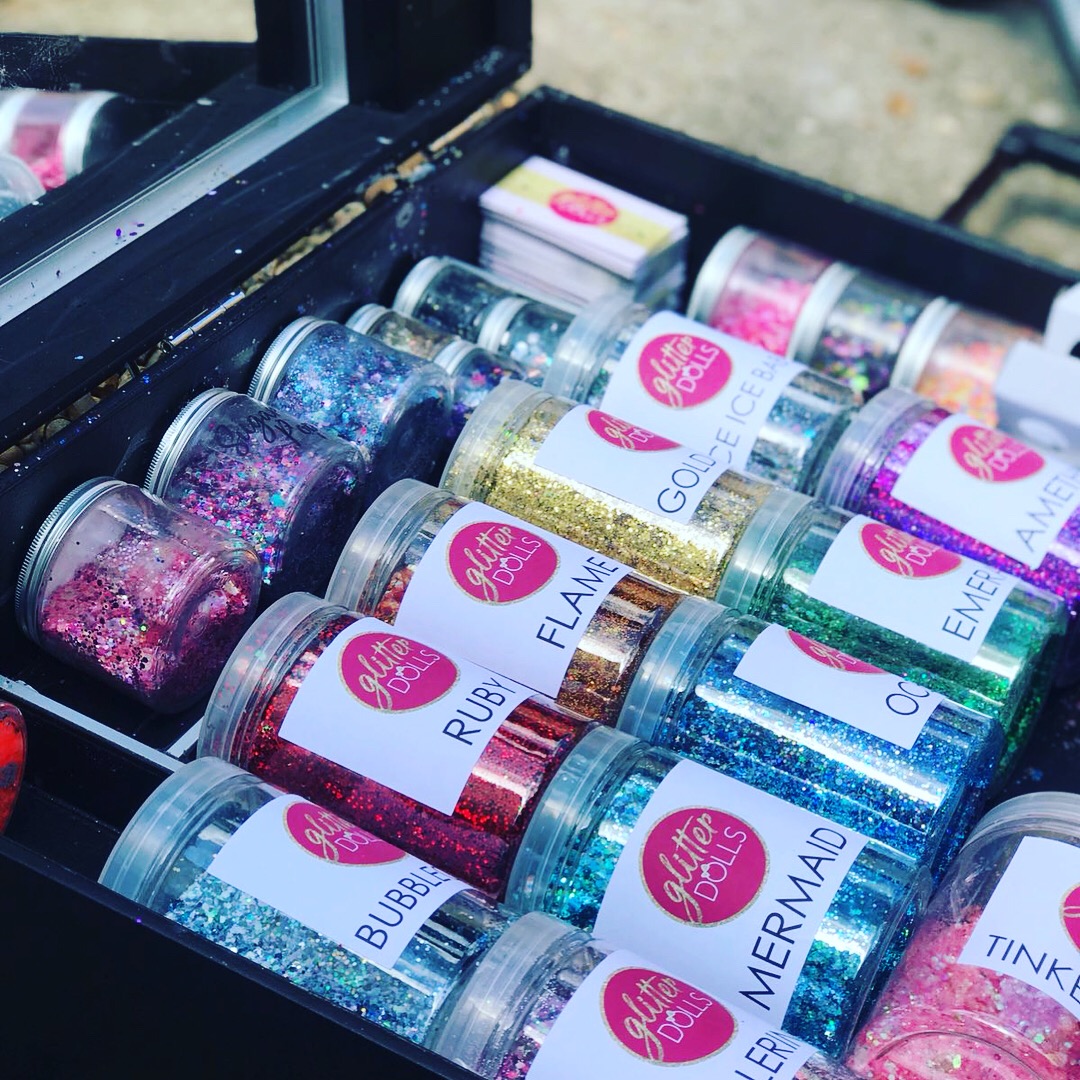 Wave a huge range of over 20 different bespoke chunky glitters (that's still growing!) and a portfolio of hundreds of beautiful bespoke bindis created by hand using a selection of over 30 different types of gems.
We don't use hairgel or vaseline to apply our glitter creations, we use EU cosmetic approved cosmetic glitter that's safe to use, kind on skin, water-resistant and lasts for hours, sometimes even days if you don't wash it off!